In the midst of his sons Hunter's increasing legal issues, gas prices rising, and interest rates rising President Biden is taking another 10-day beach vacation.
"This evening the president will depart Maine in route to Rehoboth Beach, Delaware, where he will remain over the next week," the press secretary said in Friday's gaggle aboard Air Force One.
President Joe Biden spent his weekend shirtless at the beach. pic.twitter.com/XGwZf36EJ3

— KUSI News (@KUSINews) July 10, 2023
Biden's leaves DC as Hunter former business partner testified before the House.
The trip is Biden's third trip in the month of July and two of those were beach vacation to the Delaware shore.
There are reports that Biden spent almost 40% of 2022 on vacation and, as of January 2023 is on track to vacation more than any other president.
Now as many of you know Biden's campaign (and the White House) has a bunch of Gen Z TikTokers on the payroll and no none of what you will see below is satire.
Harry Sisson is one of them and apparently the vacation narrative is bothering Dems so they have social media influencer working a smokescreen.
Joe Biden and Jill Biden were seen reading books on the beach today.

Be honest: when was the last time you saw Donald Trump reading a book? The correct answer is NEVER. pic.twitter.com/mOKAgaOxhQ

— Harry Sisson (@harryjsisson) July 31, 2023
No the picture at the bottom is not satire.
Backwards hat, aviators, and relaxation. Joe Biden is pretty cool. pic.twitter.com/JIS3ZmCkdq

— Harry Sisson (@harryjsisson) July 30, 2023
Folks, this is how you look cool wearing aviators.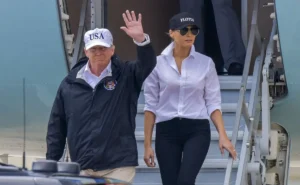 Biden, on vacation at the beach, is out for a leisurely bike ride.

He did not stop nor answer any questions — probably to avoid falling over.pic.twitter.com/wTpY7EHhyv

— RNC Research (@RNCResearch) July 31, 2023
Joe Biden and Jill, Ed.D., are having a relaxing day at the beach, where Biden will remain for another week.

Since taking office, Biden has spent 360 days — 39% of his presidency — on vacation. pic.twitter.com/3lUx8zzuwV

— RNC Research (@RNCResearch) July 30, 2023