An Egyptian lawyer named Mahmoud al-Semary recently filed a lawsuit against streaming giant Netflix for depicting the famous Egyptian queen, Cleopatra, as a Black woman in a new documentary. According to al-Semary, the documentary distorts Egypt's history in favor of altering history and goes against Islamic and societal values and principles, particularly Egyptian ones.
Al-Semary filed the lawsuit with a public prosecutor with the intention of having Netflix banned in Egypt. He believes that such works must be made with pride in the makings in order to preserve the Egyptian national and cultural identity among Egyptians all over the world. The lawyer stated, "most of what Netflix platform displays do not conform to Islamic and societal values and principles, especially Egyptian ones."
Egypt's former Antiquities Minister Zahi Hawass has also spoken out against the Jada Pinket Smith portrayal of the ancient ruler calling the interpretation "completely fake."
Originally, in 2020, actress Gal Gadot (Wonderwoman) was cast to play the queen but that also caused outrage because she's Israeli. Instead, Netflix went with British Actress Adele James.
Traditionally it is accepted that Cleopatra was not Egyptian but of Macedonian Greek heritage resulting from the conquests of Alexander the Great. Cleopatra's Greek lineage, combined with the fact that she ruled Egypt during the Hellenistic period, suggests that she would have had some European features and probably Egyptian features as well.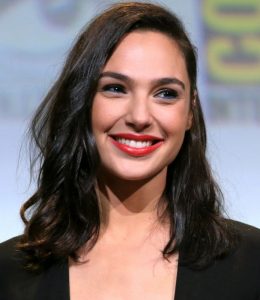 The decision to depict Cleopatra as a Black woman in the Netflix documentary has caused controversy among some Egyptians, who believe that it is an inaccurate portrayal of their history. The lawyer al-Semary is not alone in his criticism of the documentary, as a Change.org petition demanding that the show be shelved amassed over 85,000 signatures before the page was removed.
In response to the backlash, Netflix turned off comments on social media sites such as YouTube. While some viewers may disagree with the depiction of Cleopatra as a Black woman, others argue that it is important to celebrate and acknowledge the diversity of the African continent and its people.
A lot of this is Hollywood arrogance. Studios need to be careful in altering countries' ancient history. Egyptians are comfortable with the good, bad, and ugly of their heritage and do not take lightly the West messing with it.
Netflix has stepped on an international landmine.